Pudsey - a reminder of how he came about .....
by Banana Crumble | Nov 16, 2019
Last night saw the BBC's Children in Need fund raising extravaganza with the whole of the BBC's television schedule being given over to raising money for children's charities.
Stars from Strictly, Star Wars, Doctor Who and EastEnders all helped raise funds. The five-hour telethon also featured England football players, a celebrity edition of music quiz The Hit List and songs by Louis Tomlinson, Westlife, Michael Ball and Alfie Boe.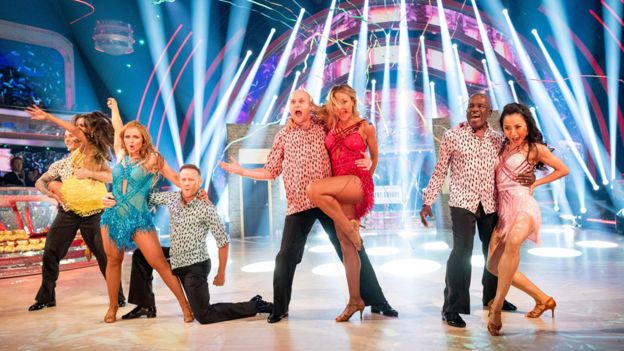 Children In Need supports 3,000 local charities and projects and last year £50.6m was raised on the appeal night.
Pudsey Bear is the iconic mascot of the charity and people recognise him wherever they go, but do we know the real story about Pudsey ?
The BBC's first broadcast appeal took place on Christmas Day in 1927. This raised £1143, 18 shillings and 3 pence. The first televised appeal took place in 1955 and was called The Children's Hour Christmas Appeal and this was presented by Harry Corbett and Sooty. These Christmas appeals continued right up until 1979. In 1980 a new telethon format was designed and this was hosted by Terry Wogan, Sue Lawley and Esther Rantzen.
In 1985 Joanna Lane was working in the BBC's design department. She was asked to revamp the Children in Need logo. The idea of a teddy bear was decided upon but initially it was only a 2D logo that featured a sad face and buttons.
The creator thought a teddy bear was a perfect logo as it would relate to young children. Once the logo was designed it was decided that it really should have a name. The decision of naming the bear was left to Joanne and she chose Pudsey – her home town and in honour of her grandparents. Over the years Pudsey has developed into the lovable bear that we all know and love and one that plays a major role in raising much needed funds for all the children's charities.
Pudsey is recognised everywhere and during the fund raising evening features prominently. Now you can buy lots of different merchandise featuring Pudsey and all the proceeds from these sales goes towards the total raised.
Banana Crumble congratulates Children In Need on its continued amazing fund raising successes.
If you wish to donate please visit BBC Children In Need
Sign up today for your regular dose of good news. Sign up takes 2 minutes.  By signing up, reading, sharing and liking our articles, you are helping us raise money for the Cystic Fibrosis Trust! Thank you!